stow Robotics and ULMA Handling Systems, the new cooperation for intralogistics automation
stow Robotics and ULMA Handling Systems, the new cooperation for intralogistics automation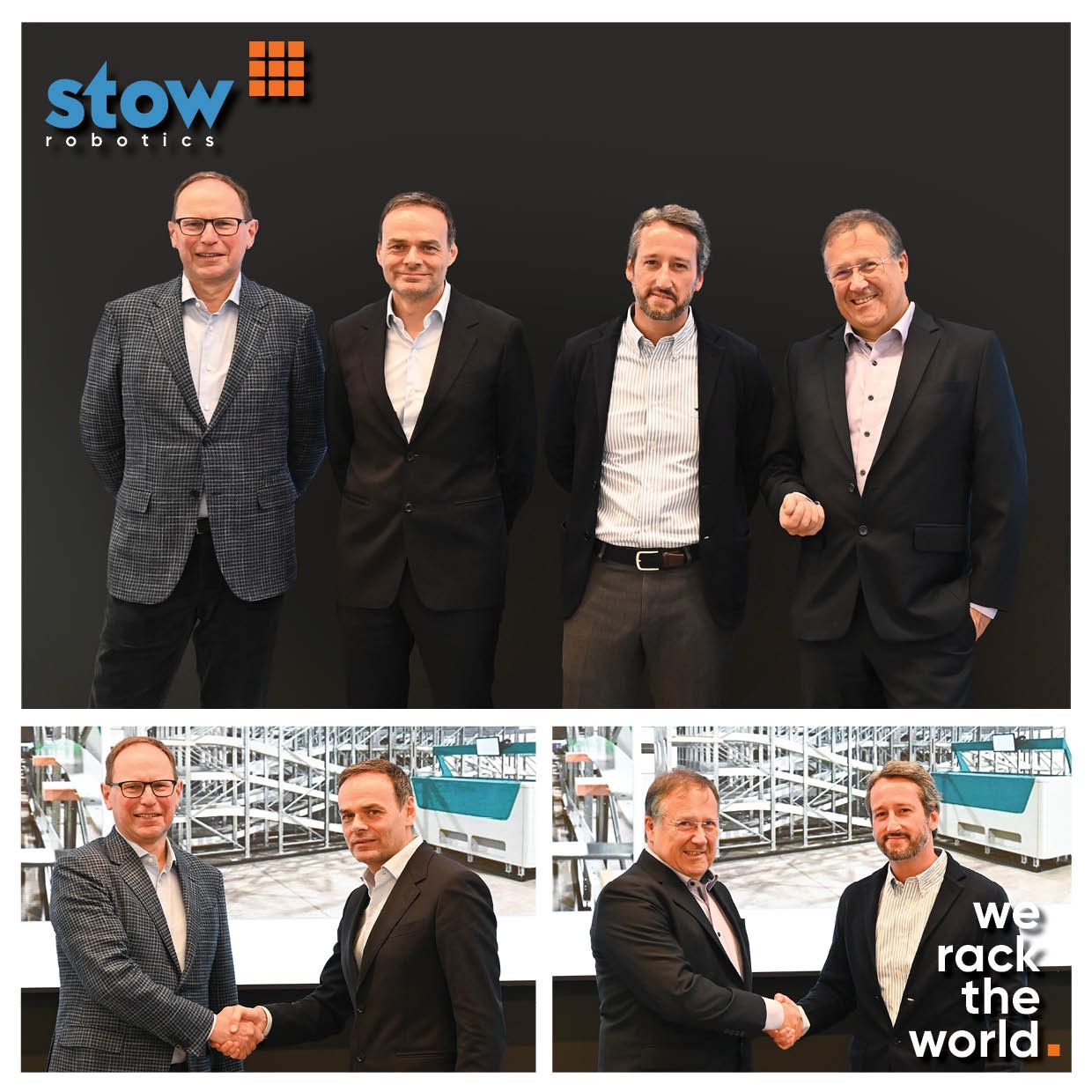 Back
ULMA Handling Systems has a new cooperation with stow Robotics, a fresh impetus that strengthens its competitive position in the market.
Thanks to this new cooperation, ULMA Handling Systems positions in the world of innovative and scalable Goods To Person solutions and completes its current already wide range of supply with solutions demanded mainly by companies for which e-commerce is a fundamental part of their revenue, as well as for logistics operators and last mile logistics in general.
The e.scala® system by stow Robotics is a three-dimensional modular ASRS for containers without the need for conveyors, lifting devices or sequencers, where the robots move in all three dimensions via a ramp system.
The Atlas 2D by stow Robotics is a two-dimensional modular pallett storage systems without the need of conveyors or sequenzers, where the robots move in two dimension and change levels by using a lift.

"This cooperation with stow Robotics is a very important milestone for ULMA Handling Systems as it allows us to position ourselves with fully innovative solutions in smaller projects and e-commerce applications, which are fully scalable", said Cesar Nosti from ULMA Handling Systems.
ULMA Handling Systems continues to commit to a network of strategic alliances at the forefront of the automation market, as demonstrated by its long-standing relationship with DAIFUKU: a synergy with the world market leader in automation.
Newsletter
Sign up for our newsletter
Sign up