Automated sorting solutions
Automated sorting solutions
The capacity of our sorting systems guarantees the speedy sorting of the elements previously entered in the system
Sorters or automated sorting systems are used in picking environments that require the movement of a relatively small number of references in respect of the total movements of units or bulks required in a determined picking period.
There are different types of sorting systems, one of the most used being "shoe sorters" both for bulk or unit picking systems known as "shoe sorter mini".
If you need more information about our product, do not hesitate to contact us.
What is a sorter?
Sorters or automatic sorting elements, among other cases, are also used in order picking environments that require the movement of a relatively small number of references with respect to the total movement of units or packages required in a given picking period.
For this reason, in recent years they have become systems that perfectly complement automated operations that require these classifications within their intralogistics process.
This type of system makes it possible to classify products based on orders with greater precision, simplicity and operational accuracy.
Advantages of a sorting system:
Complementing an automated intralogistics operation with sorting or sorter systems means productivity gains, above all, and being able to reduce preparation time as much as possible.
Thanks to these elements, it is also possible to process a higher volume of orders due to the speed at which sorting systems such as sorters work.
In short, a sorter is an automated system whose purpose is to sort packages according to their destination. To dispatch each of the boxes that arrive at their induction zone to their corresponding destination, with the aim of facilitating their consolidation.
Intralogistics processes may require, depending on needs, manual, semi-automatic or fully automated preparation systems. But in any of the processes, all logistical processes culminate with the classification of all the boxes prepared according to a destination.
Because the sorter is an automated system with a wide range of applications, our engineering department is constantly studying and evolving in order to offer the market the most suitable solutions (in terms of costs, ergonomics, flexibility, adaptability, possibility of growth according to production needs, type of loads to be transported, etc...).
Sorter system types:
We have sorters for:
the sorting of boxes of different sizes,
envelopes,
plastic tubs,
folded garments,
etc.,
for use in dry, refrigerated or frozen environments.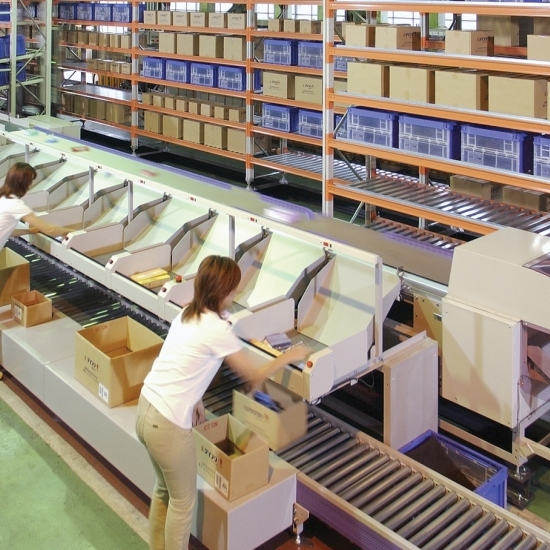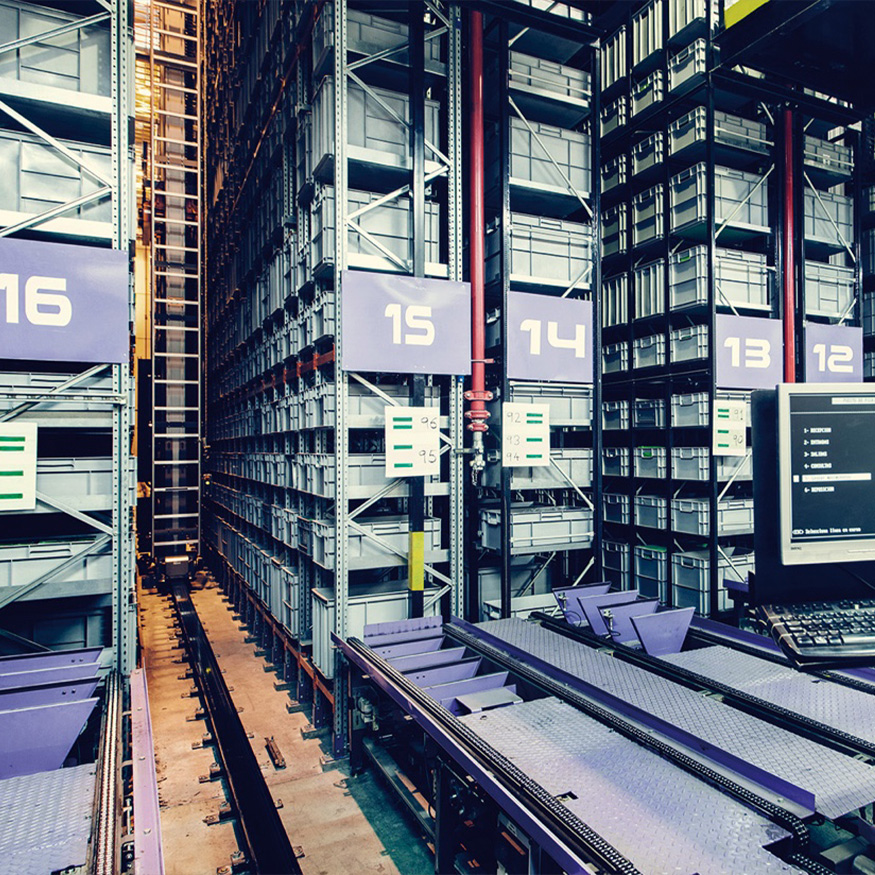 Talk to us
Do you want to improve your productivity and be more efficient in your logistics?
Request information