Picking system solutions
Picking system solutions
Efficiency and productivity in picking systems
What are automated warehouse picking systems?
Picking systems are a decisive factor for the competitiveness of a company, which means that precision and speed of service is paramount for fulfilling the client's requirements, independenty of the size and weight of the order that must be picked.
Consequently, innovation is the key element for developing flexible and efficient systems that guarantee control over the whole process and the possibility of processing information online.
At ULMA we have our own complete picking system model designed for Automated Distribution and Production solutions (DA/FA) designed for small, medium and large companies.
Technology and picking
In respect of technologies that are becoming increasingly common in picking system solutions, we highlight: automated picking systems (robots), pick to light systems, vertical carousel warehouses, or automated sequencing and buffering systems (SQS, FSS, etc).
If you need more information about automated warehouse picking systems or other product, do not hesitate to contact us.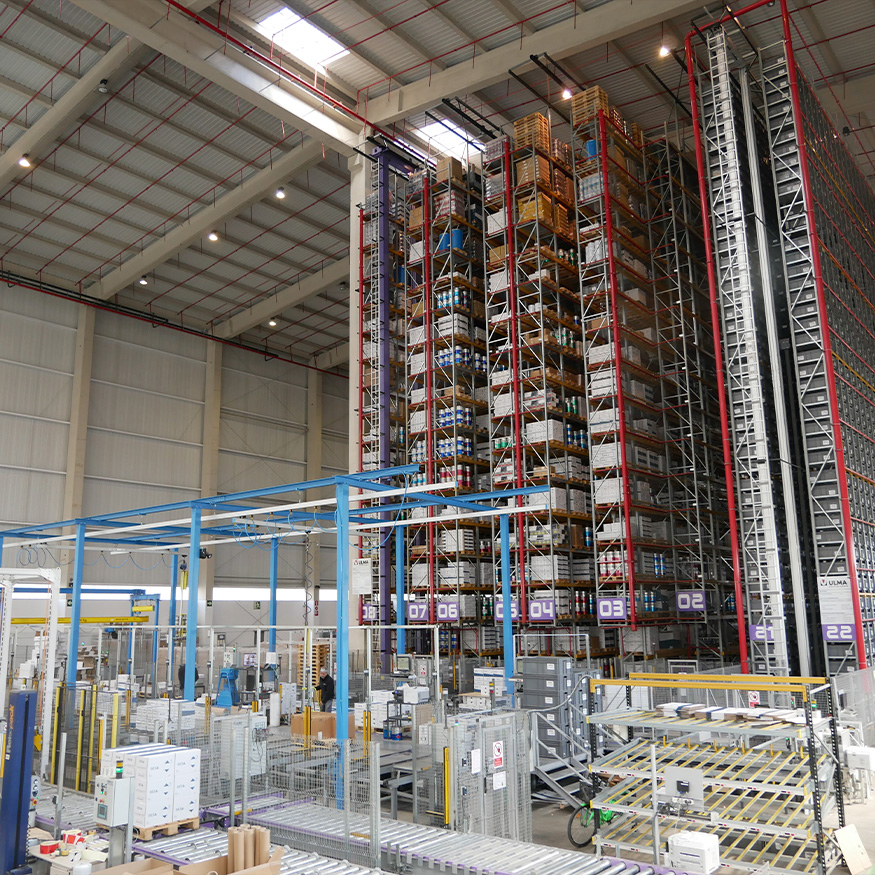 Talk to us
Do you want to improve your productivity and be more efficient in your logistics?
Request information